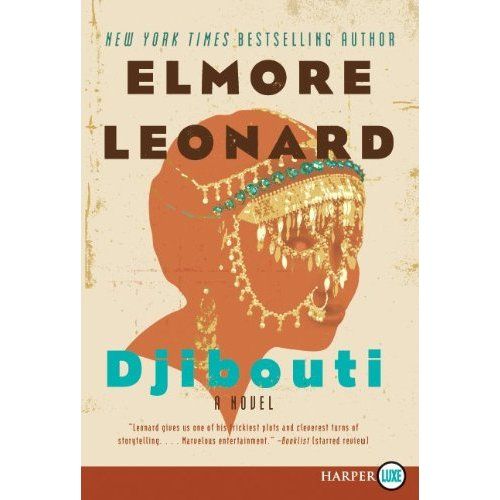 .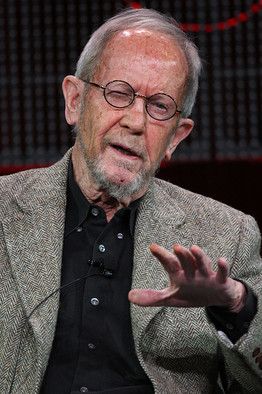 Op 12 oktober a.s. verschijnt het nieuwste boek van door mij zeer bewonderde Amerikaanse misdaadschrijver Elmore Leonard. De titel is DJIBOUTI en het gaat over de hedendaagse piraterij aan de oostkust van Afrika en in de Indische Oceaan.
Elmore Leonard, New York Times bestselling author and "the hippest, funniest national treasure in sight" (Washington Post), brings his trademark wit and inimitable style to this twisting, gripping—and sometimes playful—tale of modern-day piracy

Dara Barr, documentary filmmaker, is at the top of her game. She's covered the rape of Bosnian women, neo-Nazi white supremacists, and post-Katrina New Orleans, and has won awards for all three. Now, looking for a bigger challenge, Dara and her right-hand-man, Xavier LeBo, a six-foot-six, seventy-two-year-old African American seafarer, head to Djibouti, on the Horn of Africa, to film modern-day pirates hijacking merchant ships.
They learn soon enough that almost no one in the Middle East is who he seems to be. The most successful pirate, driving his Mercedes around Djibouti, appears to be a good guy, but his pal, a cultured Saudi diplomat, has dubious connections. Billy Wynn, a Texas billionaire, plays mysterious roles as the mood strikes him. He's promised his girlfriend, Helene, a nifty fashion model, that he'll marry her if she doesn't become seasick or bored while circling the world on his yacht. And there's Jama Raisuli, a black al Qaeda terrorist from Miami, who's vowed to blow up something big.
What Dara and Xavier have to decide, besides the best way to stay alive: Should they shoot the action as a documentary or turn it into a Hollywood feature film?

Elmore Leonard has written more than forty books during his highly successful writing career, including the bestsellers Road Dogs, Up in Honey's Room, The Hot Kid, Mr. Paradise, and Tishomingo Blues, and the critically acclaimed collection of short stories When the Women Come Out to Dance. Many of his books have been made into movies, including Get Shorty, Out of Sight, and Be Cool. Justified, the new hit series from FX, is based on Leonard's character Raylan Givens, who appears in Riding the Rap, Pronto, and the story "Fire in the Hole." Leonard is the recipient of the Lifetime Achievement Award from PEN USA and the Grand Master Award from the Mystery Writers of America. He lives with his wife, Christine, in Bloomfield Village, Michigan.
Ik ben zeer benieuwd naar dit boek en naar de manier waarop Leonard dit onderwerp heeft behandeld. Ik vertaalde zes boeken van hem en heb veel van hem geleerd. Ik kan heel aardig dialoog schrijven, maar Elmore Leonard schrijft dialoog als geen ander. Vandaar dat zijn boeken ook zo makkelijk te verfilmen zijn: de dialogen staan er allemaal al!
Er is echter nog iets. Het is niet te geloven welke fouten en regelrechte blunders schrijvers soms maken en dat geldt ook voor schrijvers van naam. Elmore Leonard heb ik echter nog nooit ergens op ook maar een enkele fout kunnen betrappen; het klopt allemaal. Vandaar dat ik nu zo benieuwd ben hoe dat bij
Djibouti
is, al weet ik natuurlijk niet hoe diep hij op de schepen en het varen zelf ingaat. Ik weet wel dat hij zijn research voortreffelijk doet. Bovendien kan hij het zich veroorloven om speciale researchers in te zetten die bepaalde zaken haarfijn voor hem uitpluizen.
Ik heb het boek besteld, dus dat heb ik in de derde week van oktober wel in huis. Als ik het heb gelezen, kom ik er op terug.
Wie Elmore Leonard over zijn nieuwe boek wil horen en zien praten, moet
HIER
klikken.